Connection settings are similar in Iphone and Ipad.Download config file and customize your eduroam settings.
Settings/Wi-Fi/Eduroam/Accept
1. Click Settings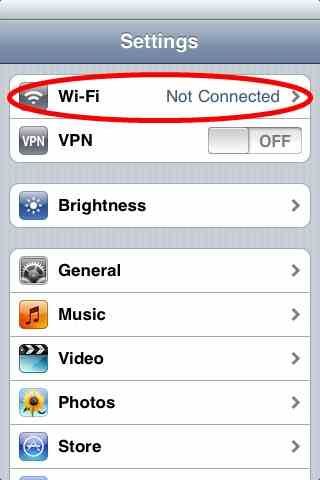 2. Click Wİ-Fi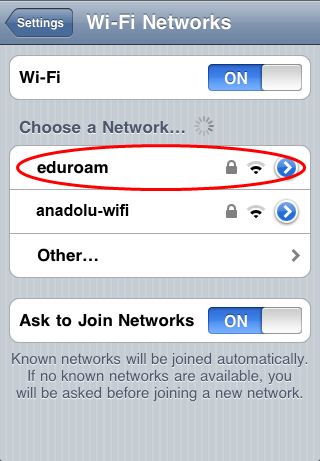 3. Click eduroam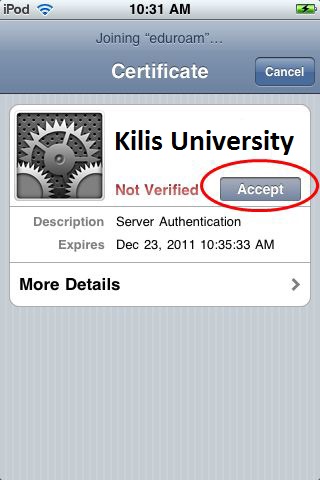 4. Security is  WPA2 Enterprise or WPA Enterprise 
(if you are a guest, connection settings must be the guest settings.)
Username  E-mail adress  ( kilis.edu.tr ) and password 
-Click accept in the sertificate window
-Connection settings are done.
Son Güncelleme: 2014-07-11 13:39:39